NAXELLA,
more than a partner in payment solutions
Your broker of choice to take your business to the next level.
Our global payment solutions
With over 10 years of experience in payment solutions, we will guide you towards the best product based on your needs and at a fair price. Whether you are a business executive, an independent software developer or a hotel manager, for all types of industries, our specialized brokers can easily recommend a global payment solution that matches your reality. With our expertise, our main goal is to facilitate your payment process and limit your cost.

Whether you are a small business, a restaurateur or a merchant, our global payment solutions will adapt to your needs. Choose between a smart device, a countertop, wireless, mobile or even a terminal connected directly to your phone. Accept any type of payment quickly and without hassle!

API for online transactions (shopping)
Are you looking for a global payment solution to integrate to your website that is adapted to your needs? With our APIs easily integrated into your site and our various solutions for online stores, you can easily build a more secure payment experience. You can adapt it to your image, no matter what design tools you used to build your website.

Management software for restaurant, stores (POS) and hotels (PMS)
We work with different specialized POS and PMS. No matter which industry: restaurants, fast food restaurants, gourmet grocery stores, boutiques, beauty salons, shops and hotels, we will offer you the right software with the right payment solutions. NAXELLA will provide you with a comprehensive and innovative service to allow you to easily manage all your sales and business operations.

Payment facilitator and integrated service
The new winning model for programmers! Are you developing software, apps or a marketplace and you want to integrate a transactional payment solution into your product? How about receiving a recurring rebate for your work? A new source of income is within your reach!

Loyalty gift card program:
Take advantage of our various loyalty programs and gift card programs to increase your sales and customer loyalty. Personalized to your image, professional and according to your needs, we will find the perfect program for you. Take advantage of the best programs offered by Data Candy, Givex, Fanfare, not to mention all the loyalty programs directly accessible from our smart terminals. We have the global payment solution for you!
Remember that feeling when you (finally) get great customer service, a flawless follow-up and your business partner goes the extra mile to help you? This is the NAXELLA experience! We are more than a partner for your payment solutions! We are here to guide and help you in all stages of your payment solution needs until the implementation of the solutions that suit your business. To give you a compassionate service that exceeds your expectations and at a fair price is our priority. Make an appointment with us and live the NAXELLA experience for yourself!
At NAXELLA, optimizing your global payment solutions is our number one priority. Optimize and save with us!
A tailor-made service that adapts to your needs. Whether you are a hotel, an NPO, a developer, in the restaurant business or an SME. With us, you will find THE global payment solution!
From start to finish, you will be in great hands thanks to our experts with more than 10 years of experience in the field. They will be able to guide you towards the right global payment solution and give you the best advice.
A considerate and personalized approach is what our customers get every time! We care about your projects and your success is also ours.
Are you tired of the unspoken? With NAXELLA, our value is transparency and accuracy and it starts by offering you global payment solutions services WITHOUT hidden fees!
In transaction volume recorded by our customers this year!
This is the retention rate of our customers! An exceptional rate that proves their satisfaction. Customers use NAXELLA's services, and our growth continues every year!
Increase in clients who use NAXELLA's services this year and our growth continues every day!
New clients from referrals.
Our process is simple, fast and efficient. It allows for a turnkey transition. With our considerate and transparent approach, we will be there to support you every step of the way.
What our customers say about NAXELLA!
Many customers are satisfied by our global payment solutions. Make the change to NAXELLA and experience it for yourself!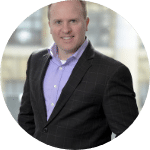 "The NAXELLA team is quite simply a team we all dream of working with. Available, flexible and above all human. The team always delivers. In addition to all the savings on transactions, we feel absolutely confident with their solutions and services. "
Association québécoise des technologies (AQT)
"Having been around the NAXELLA team for some time now, it is obvious that the team is solutions and customer satisfaction oriented. They work in a collaborative mode and take advantage of partnership opportunities that could be beneficial for their clients. It is reassuring to be able to count on their expertise. "
Owner at Esthétique Nadia Bertrand
"NAXELLA has never disappointed me, on the contrary! I've been a NAXELLA customer for almost 3 years, I love them. They really offer a unique experience and are a;ways there for me. I don't know how they do it, but they offer extremely competitive prices without sacrificing the quality of their service! It is a rare and valuable asset these days. I'm always happy to do business with them and I never hesitate to refer them to anyone who takes card payment. "
Fromagerie cooperative St-Albert inc.
"The NAXELLA team is always there to answer my questions, or quickly help me out wtih any problem. No long waits on the phone, no multi-person transfers. An admirable service! "
Discover our most recent articles on the financial sector and payment terminals.
A new partnership with WISK
NAXELLA has added an effective solution to its product offering through a new partnership with the WISK solution.
Lire l'article