NAXELLA, a dedicated team for a guaranteed peace of mind!
NAXELLA, a dedicated team for a guaranteed peace of mind!
The NAXELLA experience is that perception that everything is taken care of, from start to finish. It's a human approach, we take the time needed to ensure the well-being of our clients. We go the unexpected extra mile just to make you smile!
NAXELLA is much more than a partner for your payment solutions. It's the best ally to guide you in the right directions! Our experts have their jobs at heart and they will guide you adequately to allow your company to achieve its wildest dreams!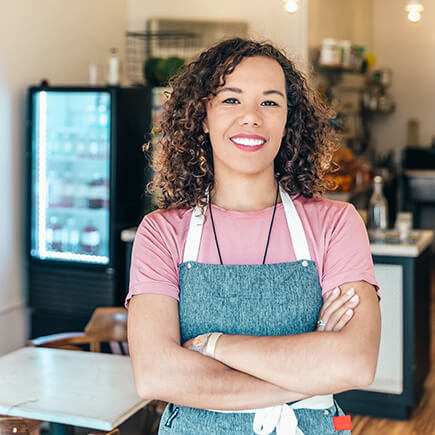 Our priority is to give you a personalised service that meets your expectations with a payment solution suited for your needs and at the right price.
We put an end to frustrating waiting time to reach a qualified expert! NAXELLA is always there to support you in your efforts to find the best payment solution.
Our approach is human, simple and shows transparency. We also take the time to properly impart industry knowledge to you. The goal is for you to better understand this, let's be honest, sometimes complex sector.
We value long term relationships, trust and referrals. Indeed, many satisfied customers refer us and continue to do business with us thanks to our strong values and guidelines.
NAXELLA has been your team of choice for over 10 years. In fact, we have a satisfaction rate of over 99%! An anomaly for the sector which, usually, records a loss rate of its customers of more than 25%. We are only below 1% and continue to work hard to maintain this rate and our strong relationships with our satisfied customers.
At NAXELLA, optimizing your global payment solutions is our number one priority. Optimize and save with us!
A tailor-made service that adapts to your needs. Whether you are a hotel, an NPO, a developer, in the restaurant business or an SME. With us, you will find THE global payment solution!
From start to finish, you will be in great hands thanks to our experts with more than 10 years of experience in the field. They will be able to guide you towards the right global payment solution and give you the best advice.
A considerate and personalized approach is what our customers get every time! We care about your projects and your success is also ours.
Are you tired of the unspoken? With NAXELLA, our value is transparency and accuracy and it starts by offering you global payment solutions services WITHOUT hidden fees!
Transaction volume recorded by our customers this year!
Retention rate of our customers! An exceptional rate that proves their satisfaction.
Customers use NAXELLA's services, and our growth continues every year!
Des nouveaux clients proviennent de références
Our history clearly marks NAXELLA's identity, our mission and our values. Every story has a beginning, here's how it all started for NAXELLA!
2010, the transparency era!
In 2010, Marie-Eve Picard – Founder of NAXELLA, decided to launch her career in the payment industry, working alongside the sales management team for one of the eight major processors in North America. After a few months of learning the industry, she quickly grasped one of the weak links in the industry, the lack of transparency!
The opportunity to turn things around was there. In 2015, she decided to start her own independent sales organization (ISO), with this processor and act with her own values; honesty and transparency.
Her passion to make a difference brought her to build an important portfolio of clients, who quickly recognized the positive NAXELLA experience!
«Clients were thanking me by sending me referrals, helping me grow my business. They were no longer just clients, but became my friends.»
- Marie-Eve Picard , Founder, NAXELLA.
2015, common ground is key for strength!
In 2015 eager to grow her business even more while keeping her values that made the difference for her clients, Marie-Eve joined forces with another business partner that has the same vision, Martin Langlois. Together, they discovered other weaknesses in the industry: merchants were having a hard time understanding the entire functionalities of what they were really paying for.
They decided to join forces and continued to build the client portfolio under the Platinum Payment name (www.paiementplatine.ca) to democratize the operation of the industry as much as possible and thus allow clients to have peace of mind when it comes to their transaction-related expenses.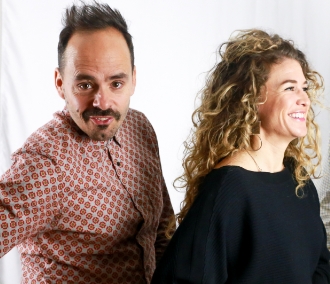 «Our educational approach has shed some light for customers who now really understand what they pay each month.»
- Marie-Eve Picard, Founder, NAXELLA
Customer service,
the center of our know-how and priorities
Because transparency, honesty and education go hand in hand with exceptional customer service. A major part of our 99% client retention is based on our educational and transparent approach, but is strongly solidified by our unique customer service.
In 2015, Martin Langlois joined the team with the desire to elevate the customer experience to higher standards. Strong from a marketing background, he notices the need to fine tune the already existing excellent customer service, to bring it to another level. A team of dedicated technicians on the road is therefore quickly put in place to increase the quality and speed of responses to customers.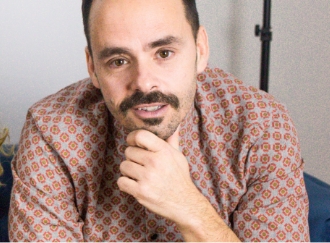 «We are unique in every aspects, we owe it to ourselves and to our clients to offer a unique client experience also»
- Martin Langlois, VP Operations & Client experience, NAXELLA
2018, baby steps in becoming official brokers in the industry
Until early 2018, the team acted as an independent sales organization (ISO) for only one of the 8 existing processors in North America.
In 2018, given our breakthrough in the United States and the arrival of new technologies in the market, we decided to open up to other processors.
We have thus become official brokers in the payment industry for: Elavon, Global Payments, Desjardins Monetico, First Data, Nuvei and Payfacto.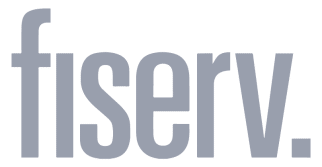 Dazzling growth year after year
Today, our experience combined with our know-how and our desire to make a difference in the payment industry have led us to serve customers from different industries in North America.
Dynamic since our inception, we are constantly evolving and adjusting to target the weak links in the industry to make the payment experience fluid and accessible.
You have a question ? Call us !
What our customers say about NAXELLA!
Many customers are satisfied by our global payment solutions. Make the change to NAXELLA and experience it for yourself!
"It is difficult to stand out in an industry where we have access to everything. The NAXELLA team demonstrates unparalleled professionalism. You will always have the right answer and in a timely manner. The delay will always depend on the process to get the correct answer. And the person who will undertake the process with you will do so with respect and courtesy. One of the few companies that I have had the chance to do business with, where I felt that the human touch still exists. With this company, you can be confident that they will get it "all the way" for you."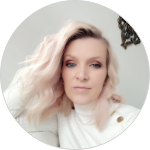 FLORENCE M Haute Coiffure Française
"NAXELLA is always there to advise and support me! What I love about them is that they really take the time to understand my needs, I'm not just a number!"
""A superb, dynamic and efficient team, that is always attentive to your needs! They are people who work for you and who care about your business. Available and extremely competent! I recommend the NAXELLA team without hesitation!"
"Nous avons intégré les solutions de NAXELLA avec nos solutions de facturation mobile Companion-Route. Les outils ont été simples à intégrer et nous avons bénéficié d'une grande collaboration de l'équipe de Naxella."