Management software for restaurants, shops (POS) and hotels (PMS)
Powerful solutions to help you grow faster! See for yourself with our restaurant POS, retail POS and hotel PMS!
Send your request and we
will contact you shortly.
Management software, to centralize your activities
We work with the best specialized management software for your restaurants, businesses and hotels. These innovative solutions with multiple functionalities will allow you to remain competitive, to be efficient and to reach new heights! Thanks to these software which are easily implemented. Simplify your operations in the blink of an eye!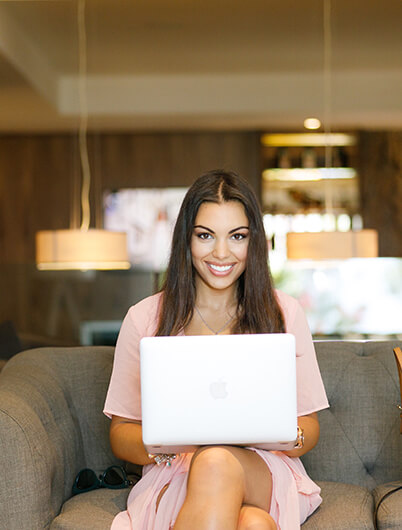 POS restaurants, specialized for your catering activities!
Customer experience and advanced technology with our restaurant POS
Offer exceptional customer service with our specialized restaurant POS for your management activities. They offer counter service with a trendy look and intuitive design on iPad. By choosing one of these exceptional POS, you will have access to cloud-based point-of-sale systems that are accessible anytime and anywhere for simplified management. These solutions allow you to completely manage your transaction flows, right through to the final transaction.
Discover the best POS restaurants, software totally adapted to your needs!
Efficient real-time management of all your activities
Everything to simplify your life
Have an eye on everything thanks to this specialized restaurant POS for you! It allows you to keep greater control over all your activities: management of menus, employees, your sales, the kitchen, orders (in the dining room and online), tables, tips and payment processing.

With a reliable tool that encompasses all the tasks of your teams, allow your employees to focus on their tasks and what really matters. Collect a wealth of relevant data to fuel your decision-making. Get the expected results and maximize the performance of your restaurants and bars in a snap!
A supplement to increase your income
A simple and integrated online order
Available with our POS, launch your online order in the blink of an eye! Duplicate data entry is a thing of the past. Benefit from a single location to manage all of your products. Easily adjust your prices and products. Save considerable time with this system for centralizing effective data in real time on all your devices in the room or online! Take advantage of the turnkey service that will build and activate your online order in no time.
Benefit from real-time management of all your devices, wherever you are.
Know your customers and their buying habits and offer them what they really want: discounts, events, etc.!
Enjoy simplified management of all aspects of your restaurant, including payment.
With our intuitive platform, it will be more than easy for you to tame this management solution without spending endless hours on it.
Specialized POS for all types of businesses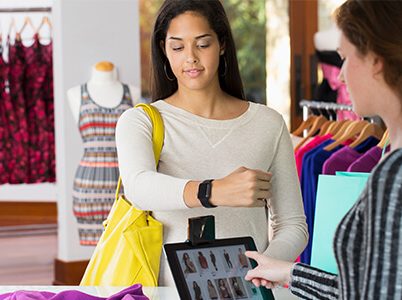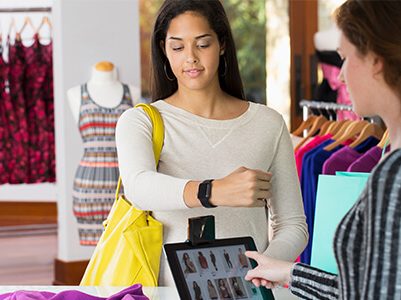 Focused on your business needs, a retail POS for your needs
Our POS for all types of businesses are user-friendly and have been marketed especially for you. Easily and intuitively manage your cash and back office operations; products; employees and customers.

Get the reports you need to make the best business decisions with just one tool. Enable an exceptional shopping experience personalized to your brand. Accept all types of card payments at very competitive rates. Your customers' data will be secure and the registration of transactions will be carried out in a safe and efficient manner. Enter the digital age by having direct access to your business activities on your mobile or tablet!
Analyze your profitability and sales
Management based on performance indices.
Manage your entire operations with one of our proposed solutions. It allows you to centralize your management activities, even if you have several branches. Reduce your operating costs and your errors with a powerful tool that analyzes your activities at all times. Optimize your in-store performance. Specialized for you, our POS commerce also allows the generation of personalized reports and dashboards according to your business needs. Make informed decisions with the right tools and performance indicators!
Customer retention and loyalty
A positive customer experience for more sales
Increase traffic in your stores with a loyalty program or a rewards program. This type of program allows you to improve your customer retention, generate additional revenue and acquire new customers. Receive advance payments, increase shopping carts and improve your visibility rate to make yourself known even faster! Also, optimize your marketing strategies by collecting a wealth of useful data on your customers. Understand their purchasing behavior and adjust your strategies, campaigns and promotions. This will allow your business to grow even more!
Benefit from a powerful POS that centralizes your multi-branch management activities in the cloud.
Analysis of your activities
Have a real-time view of all your in-store operations, no matter where you are!
Optimization of your strategies
Understand your customers' buying behavior and adjust your marketing strategies accordingly.
Protection of customer data
Securely collect your customers' data and their transactions.
PMS for hotels and lodging establishments
PMS hotels, completely optimal management!
Participate in the success of your establishment while protecting it further and at the same time benefit from functionalities adapted to your needs with quality hotel PMS. We are proud to work with the biggest players in the hotel management software industry. Protect yourself further with the full integration of payment solutions into your PMS and at the same time reduce your transactional expenses. The NAXELLA team is also a proud official supplier of the Hotel Association of Greater Montreal (AHGM) , find out about the advantages and preferential rates you can benefit from if you are a member!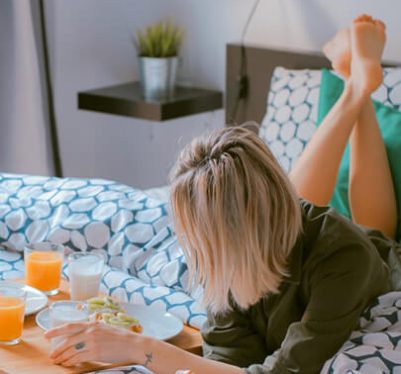 Integral management of all your hotel activities
From reservation to payment, follow the flo to one place.
The integration of payment solutions into your hotel PMS is an important asset to consider when choosing your hotel management system. Save time and energy by simplifying payment consolidation. In addition to reducing the risk of errors, you increase the efficiency of your employees by allowing them to focus on what really matters, the customer experience!
Increase your security and reduce costs
Eliminate losses and lower your chargeback rates
The integration of payment with the presence of chip and PIN for card payments allows you to reduce the risk of fraud as much as possible. The employees with whom our team works have understood this important issue in the hotel industry. Reduce chargebacks and have peace of mind. In addition to taking advantage of our more than competitive rates, reduce your transactional costs with the presence of the chip card and PIN.
Support, analysis of your needs and installation of the best solution.
Complete management of your operations
Simple, effective with the integration of payment solutions into your systems.
Competitive rates, reduce your transaction costs thanks to our experts!
Exceptional support and service
Unique experience with our dedicated team that will make all the difference.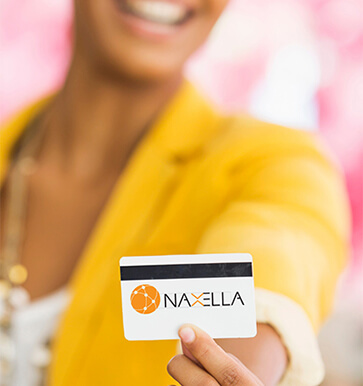 Gift card and loyalty card programs
Enhance the payment experience by adding branded gift card and loyalty programs to your terminals for your customers! With a simple process of setting up directly in your smart or traditional terminals, benefit from proven loyalty programs in the market and designed specifically for you! With our various partners like Data Candy, GIVEX or other applications, quickly offer a loyalty program and be chosen before your competitors or other brands. Surf on new trends and always offer competitive loyalty programs that will meet your customers' expectations.
Did you know? With a loyalty program, increase your customers' spending by almost 66%! Improve your turnover, collect relevant details on their preferences and personalize your experience every time!

Promote your establishment by offering gift cards to your customers and increase your income by collecting payments in advance. Also allow the purchase of virtual card directly on your transactional site and allow the easy acquisition of new customers!
Want to know more about our POS for businesses?