Find THE payment terminal that suits your business
Would you like more information?
Submit your request and we will contact you shortly.
Much more than just a payment terminal
Naxella is your partner of choice to guide you in finding the ideal payment solutions for your needs and at the right price! With committed experts, we can advise you on the best payment terminal. In fact, take advantage of a variety of terminals at a fair price and accept all types of existing payments including "Apple Pay'', "Google Pay" and "Samsung Pay" at the lowest rates in the market. You will find everything you need with Naxella products. In addition, you can integrate your payment terminals with your existing POS, according to your needs. With Naxella, enter the digital era with ease and at unmatched prices for all your transactions!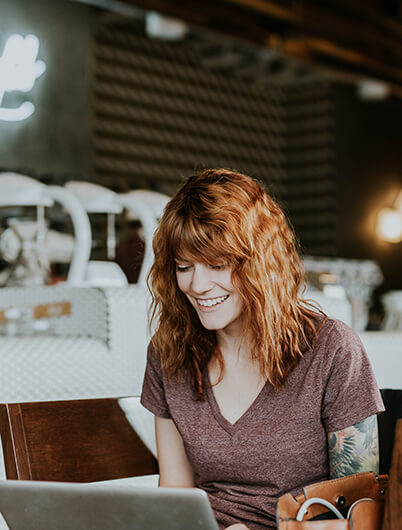 Mobile payment terminals offering digital intelligence adapted to your needs. Try our new generation of smart terminals with an elegant and trendy design! With their optimized ergonomics, their optimal wireless connection as well as adaptability to your business reality, our intelligent payment terminals are ideal to help you not only take all types of payments in a stylish way, but also to optimize your processes of sales and management. Discover the different applications with this powerful and secure payment tool.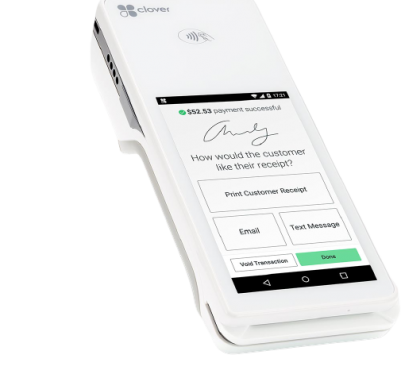 Secured and adapted to the latest trends!
Consolidate all aspects of your business.
Our smart terminals offer many possibilities. Get a backup of your business information in a secure cloud environment and an online platform accessible anywhere. Thanks to this essential tool, you will have access to personalized reports to better understand your business and adapt your growth strategies!
Access to multiple applications available in a market place
Possibilities are endless with this payment solution! Access a marketplace to customize other components of your terminal such as a loyalty program or a tailored payment experience of your customers.
Wherever you are, you can track your sales and reimbursement activities in real time on your mobile or any other device.
An exceptional customer experience, an interface easy to use.
Instant transaction process.
Change your imposing cash register, your old terminal and your printer with this compact terminal!
Efficient, steady and sturdy
Accept all payment methods and grow your business
Countertop terminals allow you to have a simple, stable and convenient payment solution for your customers. With light and compact models, simplify the payment process and allow for a fast payment collection with or without contact.
Find THE model that suits you!
We have access to all the models to suit your needs
We offer many models that allow you to select the ergonomics of the payment terminal that suits you. Naxella offers you a wide selection of countertop terminals so you can choose the model that best suits your needs.
For a hassle-free experience
Our countertop terminals are ideal for quick and efficient daily use. Operations are intuitive with a visible keypad and pleasant PIN entry. In short, collect all types of payments with ease and benefit from flawless connection from your internet and phone line!
Our countertop terminals are intuitive and easy to use.
Collect your customer's payment even faster.
Direct connection to your internet
Uninterrupted payment collection.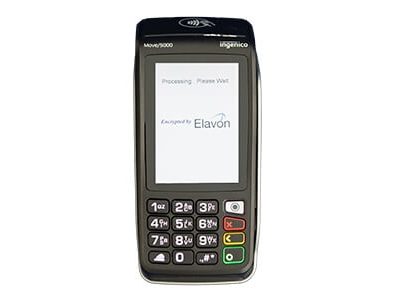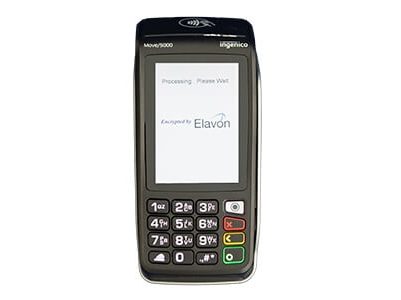 Take payments from everywhere with no hassle
Mobility adapted and available at all times
This payment solution is ideal for businesses that have activities on the go. Whether you are a retailer, restaurateur, delivery agent or in the hotel industry, our wireless terminals will meet your needs and offer your customers an exceptionally quick payment experience!
Always at the cutting edge of technology!
Choose the model that suits you
Easily accessible, offering the latest ergonomic models, our wireless terminals are flexible, easy to use and quick to connect. We have access to all the models on the market and we will advise you one the best option for you that meets your needs.
A custom configuration, quick and easy
Naxella's service doesn't end with sales. The installation and connection of your payment terminal will be done with the support of your technical manager dedicated to your account for a smooth and hassle-free transition.
Improve the shopping experience of all your customers with its intuitive interface.
Collect your customer's payment even faster
Collect payments from your customers anywhere!
Equipt with a Rogers, Bell or Telus SIM card, you will be assured of uninterrupted payment collection with the supplier of your choice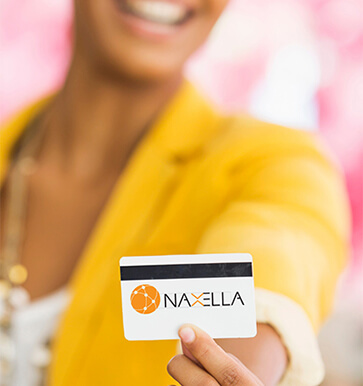 Loyalty and gift cards programs
Enhance the payment experience by adding gift card and loyalty programs to your terminals that reflect your image for your customers! With a simple process of installation directly in your smart or traditional terminals,take advantage of proven loyalty programs in the market and designed specifically for you! With our partners Data Candy or Givex, quickly build your loyalty program and stand out from your competitors or other brands. Surf on new trends with quarterly program updates and new partner additions. Always offer competitive loyalty programs that will meet your customers' expectations.
Did you know? With a loyalty program, you can increase your customers' spending by almost 66%! Improve your turnover, collect relevant details about their preferences and personalize their experience every time! Promote your business by offering gift cards to your customers and increase your income by collecting payments in advance. Also allow the purchase of virtual cards directly on your transactional site and allow easy acquisition of new customers!
You have a question? Call us now!