Integration service and payment facilitators
Benefit from a payment facilitator, tools and integration services, while profiting from unparalleled expertise.
Would you like to learn more?
Send us a request and we will contact you shortly.
Payments facilitators, services and integration tools
Are you developing software, applications or a marketplace and you want to integrate a transactional payment solution into your products? Do you want to create a new source of income? Depending on your needs and goals, we have the experts you need and who will be happy to guide you adequately in this very complex area.Get advice on our payment facilitators, services and integration tools that will allow you to integrate your payment solutions efficiently into your marketplaces, software or applications! Achieve your goals and expected results. Benefit from an extraordinary and personalized service by leaving it to our teams of highly qualified experts to guide you on the best ways of doing things. Focus on growing your business and take advice from the best team in the payment industry. Take advantage of our expertise now and benefit from our human approach!
Services and integration tools
Multiple tailor-made integration possibilities
Integrate payment in your solutions the best and easiest way possible to reach your expected results. Whether you are doing full, semi-integrated or cloud-based integrations, our trained experts will guide you through the steps to get the results you want. You will have all the necessary resources and documentation at your fingertips to support you. NAXELLA, working with all of the largest payment acquirers, gives you quick and easy payment integration options with multiple gateways, platform partners, e-commerce plugins, advanced developer-friendly APIs and open architecture. Your success is our priority!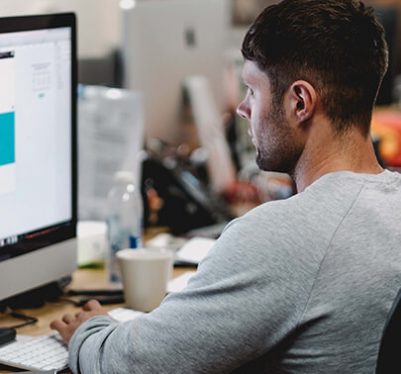 In store, mobile, on the cloud or online
Whether it's integrating in-store, mobile, e-commerce, cloud-based, or Android or iOS app payment, we have the expertise you need. Improve the satisfaction of your customers by facilitating their daily management operations by integrating our payment solutions. Take your solution to the next level by meeting the needs of your customers and offering a complete solution with integrated payment. EMV and contactless are certified with full point-to-point (P2PE) encryption that meets the highest security standards in the industry, including PCI DSS (Payment Card Industry Data Security Standard) and 3D-secure compliance, to ensure that transactions are carried out in the safest environment!
A source of additional income
Do business with direct acquirers to take advantage of recurring transactions
We believe in long-term relationships with our customers and partners. Have you ever thought about building a POS, a management software, an application, a marketplace or an online business by integrating payment with a partner who will allow you to profit from part of the transaction volume that emerges? In addition to taking advantage of the most competitive rates and transaction fees on the market, how about being rewarded monthly for growing your business? We advocate a win-win situation where our respective expertise leads to success.
Become our business partner and get a new source of income from integrating payment into your solution.
A unique development experience where it's possible to speak with experts who are dedicated to your success.
All the resources at your fingertips
Advanced APIs, Software Development Kits (SDKs) and test environments at your fingertips.
Certified to ensure that transactions are carried out in the safest environment!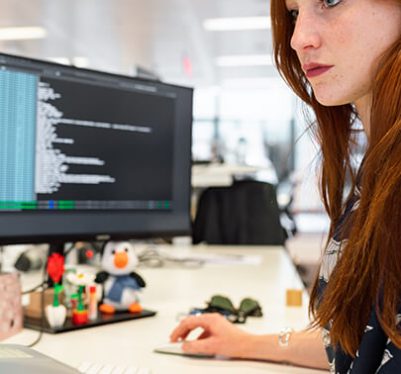 Open up to a world of possibilities with our payment facilitators!
Have you ever thought about using the services of a payment facilitator or becoming a payment facilitator yourself? How far are you willing to take the risks and responsibilities for your merchants? Do you want to give your customers the opportunity to take payments instantly by automatically approving them? Several questions need to be answered to guide you in your decisions. As a specialist broker working with the biggest players in the payment industry, NAXELLA is here to support and guide you in this very complex industry.
Take advantage of the all-in-one payment facilitators services
Bring your product to new heights
One of the biggest advantages of using these payment facilitator services is that you don't need the resources to manage the payment side of your solutions. Give the possibility to your customers to carry out transactions instantly on your solutions and platforms without worrying about being responsible for the approval of loans, the risk of chargebacks, fraud, security and conformity. We take care of it for you! Also benefit from access to a simple and intuitive partner portal to properly manage your client portfolio. Completely yours, you can customize the entire application and pricing process for your customers.
Our payment facilitators, the possibility of recurring additional revenues
Don't leave money on the table
At NAXELLA, we are different from the competition, we believe that long-term relationships are based on win-win relationships. Why charge yourself or your clients high transaction fees (almost 3%) with nothing in return? Our competitors want to cover their own risks by high costs and no income opportunity for you. We promote collaboration and teamwork with our partners. Your success is our success!
Support with payment experts in a human and direct way
A team dedicated to your project with direct access to expert engineers solutions in payment.
Take advantage of economic benefits with our profit-sharing program.
A complete service to manage the payment side of your solution.
Access to the latest technology
Stay at the forefront and competitive and enjoy the latest features.
Would you like to learn more about our payment facilitators?